Your search result for:
Connect
Alchemist Live IP Motion-Compensated Framerate Conversion For Live Media Streams
Genelec 1032C SAM™ Studio Monitor
The 1032C is a high-SPL nearfield monitor that fuses the much-loved soffit-mountable styling of…
Genelec 7360A SAM™ Studio Subwoofer
Equipped for both stereo and multi-channel audio.
Genelec 7370A SAM™ Studio Subwoofer
The 7370A subwoofer intelligently adapts to your acoustic space to provide controlled, uncoloured…
Genelec 7380A SAM™ Studio Subwoofer
Delivering high SPL and extended LF response, the 7380A offers power, clarity and flexibility in…
Genelec 8430A IP SAM™ Studio Monitor
The world's first AoIP studio monitor, allowing reference-quality monitor performance to…
IQ UCP50 Universal Compute Processor for 50GbE IP Systems
Kahuna Kahuna Production Switcher Family – 4 M/E, 12 M/E, 24 M/E Multiformat Switchers with HDR Support
The Verizon Media Platform
Our digital media platform is the only end-to-end solution to prepare, deliver, display & monetize.
XIP-3901
Agile Modular SDI/IP Processing Platform for Densite 3+
XRE Transcoder 9 Multiformat/Multicodec Video File Transcoder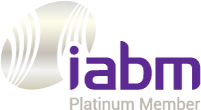 MediaKind Cygnus Contribution
Enables high quality, low latency point-to-point live contribution links via satellite or IP.