Virtual sets and chromakey
Viewers are shifting to mobile for news and information. You need to get

them back with weather and traffic presentations they can only see on the

big screen. Max Reality visualizes weather data in a whole new way, using

advanced Augmented Reality technology to create dynamic, 3D images of

storms and atmospheric events that make even routine weather look

fascinating. This solution includes:
– Weather and traffic storytelling with virtual 3D immersive experiences

– Ability to retain share of audience by telling a weather story that is engaging and provides an explanation of the impact on viewers

– Your broadcast will stand out to compete and meet audience's higher expectations for TV
Other products from this company: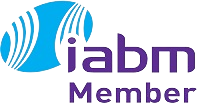 Max
Deliver cross-screen weather & traffic broadcast content to...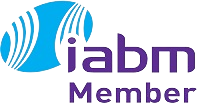 Max Engage with Watson
Send automated cross-platform push alerts & videos to...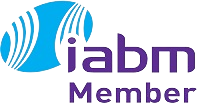 Max Reality
Utilize augmented reality and 3D imagery to differentiate...
Max
Produce
»
Real-Time Production
»
Production Services
»
Studio and stage facilities
» With the self-contained Max Ecosystem, you can quickly and easily create and distribute the most accurate, compelling, visually stunning, and cost-efficient weathercasts on the planet.
Each Max weather and traffic product available within the system can be added to your Max platform as an App. Choose only the tools you need to produce the weather presentations your audience wants. The content you create with Max weather broadcast solutions is easily pushed to other media platforms, so you can instantly reach your viewers— wherever and on whatever screen. Maximize production capabilities, improve execution, increase engagement, and deliver a more targeted, brand-loyal audience to your advertisers across any device.
Which means advertisers stay loyal, too. And that means more profit for you.
- World's most accurate forecasts for 2.2 billion locations every 15 minutes
- World's most deployed television weather graphics solution
- Scalable for all production requirements and budgets
- Max Traffic module available for most cities
Max Engage with Watson
Monetize
»
Schedule Content
»
Broadcast Management System
»
Linear and non-linear scheduling
» Max Engage with Watson leverages augmented intelligence (AI) and automation to aid in the detection of weather and traffic conditions, going beyond what is humanly possible. You will produce better stories faster that are tailored for every screen, and you'll do it without adding staff.
- Weather and traffic event detection, content creation, targeting, and distribution
- Relevant content served throughout the day across platforms
- True personalization via customized videos & geo-fenced push alerts
- Increased audience loyalty and ad dollars
Max Reality
Produce
»
Real-Time Production
»
Real-Time Production Graphics
»
Virtual sets and chromakey
» Viewers are shifting to mobile for news and information. You need to get
them back with weather and traffic presentations they can only see on the
big screen. Max Reality visualizes weather data in a whole new way, using
advanced Augmented Reality technology to create dynamic, 3D images of
storms and atmospheric events that make even routine weather look
fascinating. This solution includes:
- Weather and traffic storytelling with virtual 3D immersive experiences
- Ability to retain share of audience by telling a weather story that is engaging and provides an explanation of the impact on viewers
- Your broadcast will stand out to compete and meet audience's higher expectations for TV