Network management, monitoring and orchestration
Leveraging 35 years of innovation and deep industry knowledge, WorldCast Connect is presenting the WorldCast Manager, an Enterprise Network Monitoring System (NMS) and Operation Support (OSS) providing a centralized and unified interface for the monitoring and management of all connected equipment across any network or facility.
The WorldCast Manager comes with a comprehensive set of user modules and back-office engines to manage all the connected equipment typically found in a Broadcast, Satellite or Telecommunication ecosystem. Leveraging a modern technology stack and industry standard protocols (such as SNMP), the WorldCast Manager guarantees an efficient communication with all connected devices regardless of their respective manufacturers.
The WorldCast Manager architecture is built around a single central database, an intelligent monitoring engine and powerful modules for reporting and alerting. These are completed by a modern and easy-to-use ticket management module enabling the creation and management of tickets and assignments providing advanced workflow capabilities for incident tracking and resolution.
The WorldCast Manager can be deployed within any local station or facility, across one or multiple markets – and even globally. For large scale deployments, the WorldCast Manager Grid Architecture is usually recommended as it enables the distribution of the monitoring operations across the various locations within the ecosystem. This advanced deployment mode ensures the data collection is performed locally at each site; and the communication is optimized with the central instance. This architecture ensures consistent data collection and processing while optimizing the alert mechanisms regardless of the network topology.
All and all, The WorldCast Manager puts at ease all the users across the organization as it structures and simplifies the monitoring and management of all devices within any network topology – including the most complex ones.
The WorldCast Manager eases the maintenance of systems and lower the total cost of ownership by providing insightful reports enabling decision-making at all levels of the organization.
Other products from this company: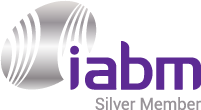 KYBIO Media
KYBIO Media is a multi-vendor, end-to-end, unified Monitoring...
KYBIO Media
Manage
»
Manage & Orchestrate
»
Data & Metadata Management
»
(Meta)data aggregation and management
» KYBIO Media is an end-to-end, vendor-agnostic monitoring and control (M&C) platform serving TV, radio, satellite, telco, and other vertical marketing in the media and broadcast world. This award-winning solutions helps meet the critical challenges of ensuring operational continuity and efficiency across the entire value chain from media acquisition, production, and down to distribution in an increasingly digital and IP-based environment.
Across KYBIO's unified, intuitive, and easy-to-use web interface, users can oversee the real-time status of large and complex ecosystems, centralize data and streamline the management of a wide variety of products and platforms - both locally and remotely.
Thanks to a unique combination of modules, users benefit from real-time supervision, along with multiple management and control capabilities. Users can visualize and analyze large data sets, then break them down into comprehensible, dynamic insights and reports. They are also equipped with a built-in ticket & incident tracking platform tied to a powerful analytics & reporting engine.
Leveraging its advanced auto-pilot configuration engine, KYBIO Media is incredibly fast to deploy. Following the automated scan, KYBIO Media identifies and starts monitoring all your devices within minutes if not seconds. It can be installed on any physical or virtual host that matches our specifications. It can be run on-premises, in the cloud or in a hybrid environment.
With KYBIO Media, we help you ensure operational continuity across your end-to-end value chain from media acquisition, production, and distribution in an increasingly digital and IP-environment.​​​​​​