Content delivery networks (CDNs)
Stream to any device with sub-second latency and over any network with the enhanced live transcoding service & Adaptive Bitrate Player:
To adapt to recent demands and use cases, the new enhanced nanoStream Player enables sub-second latency, yet stability for even bad networks on all devices, anywhere in the world, based on its unique Adaptive Bitrate (ABR) technology. Unique is the product's robust implementation, easy deployment. It now offers easier integration into custom applications with REST API, Javascript or IFrames, and advanced technology for ultra-low latency playback that enables interactivity.
Additionally introduced features of the nanoStream Player include a new user focused interface with a modern design as well as easy configuration. The most significant improvement on the player's side is the technology to further reduce latency and to further improve the overall quality of service as well as the quality of experience which now depends on use case and its specific set-up. The new player identifies the regularity of the stream and adapts its configuration according to the device and network environment. There will be different modes that can be used: The latency adjust mode or the latency control mode.
Other products from this company: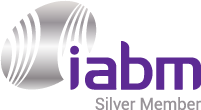 nanoStream Cloud
Nanocosmos reveals adaptive, data-driven interactive live streaming with...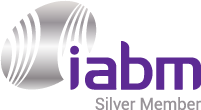 nanoStream Webcaster
nanoStream Cloud 2022 Webcaster for effortless integration
nanoStream Cloud
Publish
»
Internet Distribution
»
Internet Distribution
»
Content delivery networks (CDNs)
»
nanoStream Cloud is a unique combination of Global CDN, Adaptive Live Player and Advanced Analytics for interactive live streaming. Whether it is a monetizing use case, such as live auctions and gaming, or a live event with audience participation: nanoStream Cloud is set up with an integrated approach to enable outstanding interactive live streaming experiences.
With a continued focus on 100% reliability and 24/7 operations, the Streaming Media award winner nanoStream Cloud covers interactive live streaming with key benefits for businesses:


One platform, all included to successfully create interactive live video experiences


Simple Setup, easy instant streaming


Global Reach - scalability with an integrated powerful Content Delivery Network (CDN)


Fully compatible for any mobile or desktop device, directly via browser


Enhanced security & advanced Analytics & white label


24/7 operations


nanoStream Cloud Release 2022 is presented with improved usability, reliability, security, additional data-insight and the integration of additional streaming protocols like SRT (Secure Reliable Transport) and WHIP (WebRTC-HTTP ingestion protocol). Furthermore, Live Transcoding and Adaptive Bitrate Playback (ABR) are accessible as a standard to enable smooth streaming for all clients and free trial accounts. The added features continue to highlight the focus on optimized Quality of Service and Quality of Experience for a 100% stable and reliable system, which is based on a unique combination of an ultra low-latency live streaming CDN, browser-based player and advanced analytics.
nanoStream Webcaster
Publish
»
Internet Distribution
»
Internet Distribution
»
Content delivery networks (CDNs)
» nanoStream Webcaster is perfect for browser-based
interactive live streaming.
A live stream can be sent directly to the audience from the live camera or screen. With version
5.11.0
you can add a new source type based on HTML5 canvas or other stream sources to enable user-generated live sources, separate to live camera or device screens. Version
5.12.0
introduces the new feature Improved Automatic Reconnection of Webcasts. All Webcaster Releases can be followed
here
, on our Blog.