End-to-end supply chain solutions
The MediaPulse Media Orchestrator workflow streamlines and automates content processing workflows and information flow across departments and vendors. Propelled by intuitive workflow programming and built-in decision making, both equipment and people are directed to perform their required tasks at the right time.
Media Orchestrator provides comprehensive, natural language workflow scripting. It allows the easy creation of comprehensive workflows. These workflows orchestrate other systems and their automation. Built-in decision making evaluates complex conditions and run your facility automatically. Exceptions requiring intervention are alerted and highlighted to appropriate users.
Xytech's over 30 year history of innovation makes MediaPulse ideal for implementation across your entire facility resulting in one seamless system for maximum efficiency. MediaPulse automates tasks, reduces redundant data entry, produces operational dashboards and manages all resources. No other product offers such breadth of functionality.
Media Orchestrator automates your workflows. Operational events are created, transmitted to systems and monitored for status. Automated tasks are combined with manual tasks to create a simple-to-operate and powerful platform for managing entire facilities with end-to-end processes. Workflows contain automated operations such as watch folders triggers, transcoding, QC and delivery, as well as manual operations such as captioning, and ingest. These are created and initiated with just a click.
Benefits and Features


Manages manual and automated workflow for your entire facility


Built in decision making allows for fewer orchestrated workflows


Launch Order workflows automatically create order for other departments and external vendors


Configure workflows with easy-to-use scripting


Emails, alerts and dashboards provide real time updates


Prioritized queue management for all manual and automated tasks


Quickly search assets and trigger workflows


Watch folder workflows manage file movements and functions


Adapters for common transcode, delivery, QC and DAM systems


Development Platform for custom adapters


Audit trail tracks system activity, data changes


Automatically assign resources to workflows


Create scheduled workflows through Excel Spreadsheets


Other products from this company: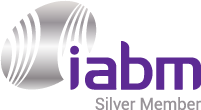 Dash
Dash is a monthly subscription platform, designed to...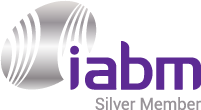 MediaPulse
MediaPulse provides solutions in order, resource & asset...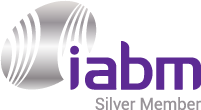 MediaPulse Managed Cloud
Xytech's Microsoft Azure Cloud is safe, secure and...
Dash
Produce
»
Manage Production
»
Post-Production Software
»
Production asset management (PAM)
»
Tailored for facilities under 50 people, Dash streamlines organizational efficiency and provides instant visibility into the management of their facility.Equipped with real time dashboards, graphs and charts, Dash manages scheduling, quoting, invoicing and reporting all in one easy-to-use system. The cloud-based platform is safe and secure, providing easy access on any browser with HTML5.
Dash is a monthly subscription platform with a flexible user count to expand or contract with your business. Dash supports system-wide preferences and system maintenance functions for Contracts, user profiles and customer profiles. Effortlessly schedule resources in a variety of ways, the system dynamically checks for conflicts, ensuring the correct availability. The scheduling of people, equipment, sound stages, edit suites, trucks and anything else you need. Easily identify and manage critical path information, activities and dates for job management.  Flexible and easy enough to allow both high-level and detailed presentation of information. The project-based bidding and budgeting system used by sales and production planning personnel to assemble any number of bids or budgets for a project or production.  Supports the management of digital and physical assets and content metadata with unlimited metadata profiles configured to all the media types you manage.
';
13_cloud_1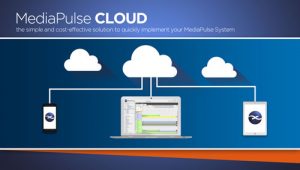 MediaPulse
Manage
»
Manage & Orchestrate
»
Content & Workflow Management
»
End-to-end supply chain solutions
»
MediaPulse is the only end-to-end software solution for the complete content lifecycle. MediaPulse provides scheduling, automation, asset management, billing and cost recovery for broadcasters, media services companies and transmission facilities in a scalable platform-independent solution.
The robust and flexible architecture manages not only today's requirements but is designed for your future needs.  Specifically created to provide operational mastery and financial control to our clients' facilities, MediaPulse provides a transparent and evolutionary solution for all resource, media based and transmission workflow requirements.
The driving force behind MediaPulse is a commitment to deliver custom configured software with the economies of a commercially available software package.
Here is a list of features in MediaPulse:
MediaPulse Sky is a complete user experience reimagined for the web and mobile devices. The interface is completely configurable through our Layout Editor. Each screen and every user can have separate Client, Web and Mobile layouts. This tool allows the layout of every screen to be fully customized to individual user needs by a system administrator.
The Job Management module incorporates the fundamental tools needed to manage jobs and projects, such as service codes, rate cards, job costing and invoice production.
A wide range of standard reports are included with the MediaPulse system, and all can be tailored to fit specific needs and automatically run on a defined schedule. The Report Designer, a built-in feature allows the creation of completely custom reports fitting your unique business requirements.
MediaPulse offers a flexible architecture with unique tools and security infrastructure. Designed using the latest methodology to take full advantage of the technology benefits of the .NET framework and open standards, MediaPulse is primed for the future.
MediaPulse can be internationalized to run in any language. The language used for all field prompts, menus, tab headings and other text used in the software may be changed based on the individual user's log-in identity.
';
13_cloud_1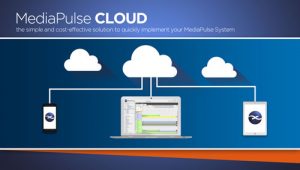 MediaPulse Managed Cloud
Support
»
Secure
»
Protect
»
Cybersecurity and intrusion detection
»
Xytech's Microsoft Azure Cloud is safe, secure and reliable with fifty compliance offerings. Linking MediaPulse with Azure Cloud creates a highly efficient platform for MediaPulse deployments and simultaneously lowers costs.
There are two significant advantages in Xytech's Azure Cloud offering. First, Azure has fully integrated and managed Microsoft SQL Server database and secondly, your instance is managed by the MediaPulse experts at Xytech, reducing costs and increasing user satisfaction.
These advantages result in higher efficiency, better service and lower costs, while increasing uptime and protecting your data. The MediaPulse Managed Cloud is the premier choice for your facility management system.
Shared instances are available in both United States and Europe. Private instances are available in many countries across the globe. Azure is a trusted cloud provider for United States government institutions and includes a FedRAMP High authorization.
Benefits and Features


Microsoft SQL database managed by Azure


Backups occur every 5 minutes


Proactive database analysis


Advanced Azure security


Private database instance


Geo-Replication for High Availability


Encrypted data transfer


API integration capabilities for any cloud or on-premises system


Three levels of managed services


Complete product support for the Xytech software


Managed product upgrades


Worldwide private cloud available


Web and mobile compatible


Single Sign-On (SSO) and OpenID Connect authentication


24×7 access and support