Standalone interfacing, signal processing and conversion
TRUE 4K/8K HDR UHD Digital Video Audio Solid State Delay Lines without any data compression. Really the world's longest delay time, up to 300 seconds 4K UHD signals in increments of 1 frame steps. Compatible with 4K HDR UHD SDI uncompressed signal, & TICO/NMI IP variety of signal standards & formats.
Other products from this company: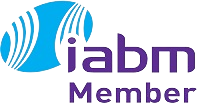 ULTRA Sereis 4K/8K TICO Codecs &...
ULTRA series is the powerful 4K/8K video processor,...
ULTRA Sereis 4K/8K TICO Codecs & Converters