Other products from this company: ';
Take 1 Cloud
A secure-by-design platform, developed to provide seamless video...
Liberty
Manage
»
Manage & Orchestrate
»
Data & Metadata Management
»
(Meta)data aggregation and management
» Liberty is a powerful software that provides operational efficiencies by delivering rich transcription data to support editing, localisation, compliance and asset management needs to the production and broadcast community. Liberty also aids content search and discovery optimisation.
The Liberty platform harnesses the value of transcription as structured data in the digital supply chain, helping broadcasters to leverage this data into workflows.
Media ingest, data extraction and enhancement are all at the heart of its capabilities within a secure and scalable environment which delivers structured, searchable data.
Supporting the broadcast supply chain, Liberty can provide:
• Post Production Scripts
• Transcription of interviews / rushes
• English templates
• Captions
• Spotting Lists
• Timed text
Supporting localization & compliance, Liberty can produce:
• Profanity reports
• Forced narrative lists
• Currency and measurement markers for subtitling and dubbing
• Speaker lists and Character Count per speaker
• Texted graphics report
• Product placement and cultural sensitivity markers
• Key-wording and tagging through ASR and facial recognition technologies
Liberty can render transcripts and post production scripts in hundreds of different layouts, making it simple to match a required style-sheet and specification. Liberty was also built with integration in mind, and once linked to a MAM, it can support asset storage, archive and full text search.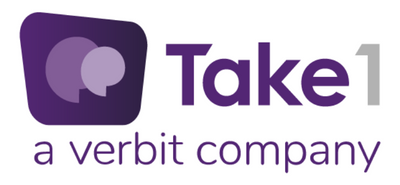 ';
Take 1 Cloud
Manage
»
Prepare
»
Content Services
»
Access services and localization service providers
»
The platform enables broadcast and production companies to securely transfer video assets to Take 1, manage workflows and retrieve completed outputs in the cloud. Enhanced features automate large parts of the workflow to provide a low-friction, streamlined experience.  With content security at the heart of its design, the Take 1 Cloud ensures that content can only be accessed by appropriate parties and used for prescribed tasks.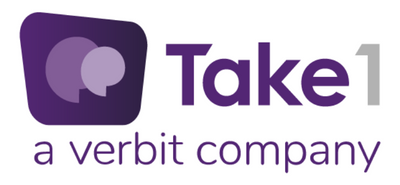 ';