(Meta)data aggregation and management
Liberty is a powerful software that provides operational efficiencies by delivering rich transcription data to support editing, localisation, compliance and asset management needs to the production and broadcast community. Liberty also aids content search and discovery optimisation.

The Liberty platform harnesses the value of transcription as structured data in the digital supply chain, helping broadcasters to leverage this data into workflows.

Media ingest, data extraction and enhancement are all at the heart of its capabilities within a secure and scalable environment which delivers structured, searchable data.
Supporting the broadcast supply chain, Liberty can provide:

• Post Production Scripts

• Transcription of interviews / rushes

• English templates

• Captions

• Spotting Lists

• Timed text
Supporting localization & compliance, Liberty can produce:

• Profanity reports

• Forced narrative lists

• Currency and measurement markers for subtitling and dubbing

• Speaker lists and Character Count per speaker

• Texted graphics report

• Product placement and cultural sensitivity markers

• Key-wording and tagging through ASR and facial recognition technologies
Liberty can render transcripts and post production scripts in hundreds of different layouts, making it simple to match a required style-sheet and specification. Liberty was also built with integration in mind, and once linked to a MAM, it can support asset storage, archive and full text search.
Other products from this company: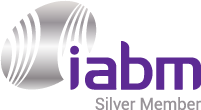 Access services
Make your content more accessible with professional video...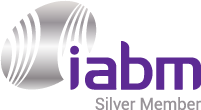 Localization services
Global media and entertainment companies trust Take 1...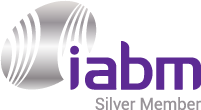 Transcription services
Take 1's video transcription service provides fast, accurate...
Access services
Manage
»
Prepare
»
Content Services
»
Access services and localization service providers
»
Make your content more accessible with professional video captions and audio description services from Take 1, tailored to suit your budget, deadline, and quality requirements.
Professional captioning service
We provide accurate, descriptive captions that enhance the video experience for audiences that are hard of hearing or deaf or for situations where it's not possible to watch content with the accompanying soundtrack. Any format. Any layout. Any purpose. Captions for web projects, OTT, VOD & Broadcast.
Audio Description services
Make your film or video accessible – and enjoyable – for visually impaired audiences with audio descriptions that deliver the same creative experience as the original production.
Simplify your workflow through our cloud platform
Our secure-by design platform gives you access to a web-based interface to send us your videos, add comments or instructions for specific projects or media files, monitor the status of work in progress and receive the completed work.
Localization services
Manage
»
Prepare
»
Content Services
»
Access services and localization service providers
»
Global media and entertainment companies trust Take 1 to provide high-quality translations, subtitles, dubbing services and foreign language audio description to support their production processes and help them reach international audiences.  Our media localization services meet the same creative standards as your original production, so your content can be understood and enjoyed anywhere in the world.
Professional translations
Our international network of 16,000 in-territory linguists can translate content from and into almost any language. And we can take care of high volumes at competitive rates, even when you need fast turnarounds.
Subtitling services
Making your video content accessible to global audiences requires a combination of language skills, cultural knowledge and media industry expertise. Our professional subtitling team delivers on all fronts.
Voice dubbing service and foreign language audio descriptions
Take 1's exceptional voice services are underpinned by our high-quality translations and supported by an international network of partner studios and a vast pool of creative talent.
Transcription services
Manage
»
Prepare
»
Content Services
»
Access services and localization service providers
»
Take 1's video transcription service provides fast, accurate and affordable transcripts that deliver ongoing value throughout the content supply chain. We offer a range of transcription products to suit all budgets and workflows.
Fast: Our global team of transcribers type while you sleep, providing an overnight turnaround on 99% accurate transcripts. And we never miss a deadline.
Accurate: Our highly skilled, professional transcription team provides unrivalled accuracy to speed up your edits, satisfy your broadcast deliverables and inform localization and access services.
Affordable: We offer a range of transcription services to suit every budget and quote each project according to your specific requirements.  We don't bill extra for timecoded transcripts or multiple speakers and we don't do hidden charges – what we quote is what you'll pay.  And projects with less pressing deadlines qualify for discounted rates.
Flexible: We understand production workflows and we know that no two projects are the same so we support a range of formats and can deliver your transcript in whatever layout works for you.  All of our transcripts are Scriptsync, Premiere Pro and FCP compatible and we also provide foreign language transcription services.
Leading technology
We have developed our own technology to help our clients unlock the power of words. Our Liberty Platform delivers transcriptions as structured, searchable data that can be easily repurposed into the various documents and reports needed for global content production and distribution while Take 1 Cloud enables seamless and secure video transcription workflows for the company's worldwide client base.