(Meta)data aggregation and management
Complete Integration
RESOLVE allows multiple processes to come together as one integrated workflow, including processes managed in other systems.The RESOLVE Framework provides the following 'Features and Functionality' available in all modules.


Multiple field types, relationships and validation dependency options


Configurable modules and templates


Each ticket can have its own workflow and/or be part of a system wide workflow involving inter- relationships


Enforce security by tiered, group access control across all ticket types


Notification settings – automated E-mail to individuals or groups


Comments and attachments for all documents – stored centrally


Group inheritance allowing for different levels of users (basic up to super user)


3rd party accessibility (and access control in line with security policy)


Multiple user interfaces


Geo-data presentation of information


Graphical reporting dashboards


Extensive data querying and reporting options


Export to multiple file types or formats including XLS, PDF, XML, PDF, CSV or custom format


Audit logs track all changes to your data Highly configurable status workflow engine Validation rule setsAPI gateway access


Other products from this company: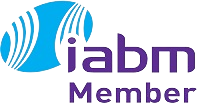 DATA VIZ
Versatile analytics toolkits to help you extract business...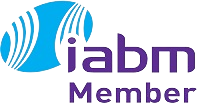 ILLUMINATOR
Providing data management and analytics via a configurable...
DATA VIZ
Monetize
»
Analyze Data
»
Data Analytics
»
Consumer data analysis
»
Visual Analytics 
Use The Power Of Graphical Dashboards And Visualisation Tools, Connected To Any Of Your Data Sources, To Deliver Actionable Business Insights You Can See Clearly.
Actionable Insights
RESOLVE software tool kit will giveyou a strategic advantage in knowinghow things are running and where tofocus energy for improvement - extractmeaningful insights, identify trends andperform data analysis.
Instant Understanding
Use the output of graphical data analytics to inform your customers, board, shareholders, stakeholders, team and individuals. A picture can instantly allow faster and more aligned understanding of complex data.
Streamlined Reporting
Software tools designed to be intuitive and user friendly, giving you a fast and consistent method of publishing, accessing and maintaining key data sets. This means less time looking for lost information.
ILLUMINATOR
Support
»
Monitoring, Control & Communications
»
System Monitoring & Control
»
Broadcast system control SW and HW
» Gaining control
Information is your greatest asset. ILLUMINATOR gives access to the key data that is vital to your business performance, presented in a way that is easy to visualise and interpret. Users access data through a client customisable control layer, known as a workspace, which sits on top of the core ILLUMINATOR framework. This allows the software to be tailored to exact client's needs. The workspace provides users access to any data, whether mastered within ILLUMINATOR'S extensible database, or resident externally in other systems.
ILLUMINATOR allows users to view and manage data from legacy or difficult to maintain datasets, in a single environment. It can consume data in many formats reducing the need for multiple, disparate 'data islands' often constructed in spreadsheets, Access or bespoke SQL database solutions.
Work Together
In addition to the user defined Workspaces, the ILLUMINATOR core framework facilitates pre-built or custom functional module plugin capability. Existing modules can be adapted, or new and specially tailored modules can be created with Graphical Data's support, to ensure you get the solution you need. These functional modules are designed to enhance the power of ILLUMINATOR, improving how users view and work with their data, on a daily basis.
All parts of the business can contribute; suppliers, contractors and customers can also engage if required. Each user has their part to play and every team member's input contributes to overall success. ILLUMINATOR's communication features allow quick, consistent input and feedback to and from all.
Complete Integration
ILLUMINATOR allows multiple processes to come together in a single integrated workflow tool. These can include processes managed in other systems and if unified with Graphical Data's RESOLVE software - exceptional end to end project performance improvements can be realised. ILLUMINATOR and its comprehensive toolkit are designed to manage large volumes of complex data. This can include systems procured from scratch, the re-structuring of existing databases, or the unification of data mastered elsewhere in multiple discrete repositories to provide a 'single view of the truth', ILLUMINATOR can deliver it all. ILLUMINATOR facilitates exceptional levels of software configuration to meet unique/specific data management requirements but can also realise these very rapidly.
Asset management databases and configuration management databases are numerous. However, ILLUMINATOR's power is that in addition to these standard functions, it can be configured to be capable of much more. This includes integration of very unique data sets not normally managed in broad enterprise level applications.
RESOLVE
Manage
»
Manage & Orchestrate
»
Data & Metadata Management
»
(Meta)data aggregation and management
» Complete Integration
RESOLVE allows multiple processes to come together as one integrated workflow, including processes managed in other systems.The RESOLVE Framework provides the following 'Features and Functionality' available in all modules.


Multiple field types, relationships and validation dependency options


Configurable modules and templates


Each ticket can have its own workflow and/or be part of a system wide workflow involving inter- relationships


Enforce security by tiered, group access control across all ticket types


Notification settings – automated E-mail to individuals or groups


Comments and attachments for all documents – stored centrally


Group inheritance allowing for different levels of users (basic up to super user)


3rd party accessibility (and access control in line with security policy)


Multiple user interfaces


Geo-data presentation of information


Graphical reporting dashboards


Extensive data querying and reporting options


Export to multiple file types or formats including XLS, PDF, XML, PDF, CSV or custom format


Audit logs track all changes to your data Highly configurable status workflow engine Validation rule setsAPI gateway access